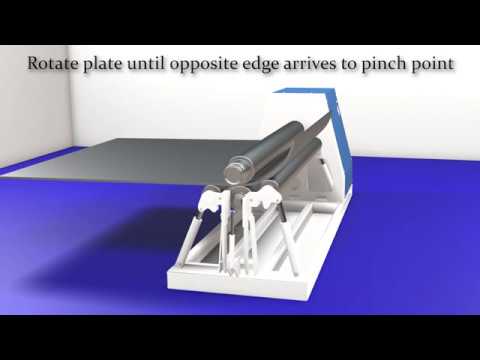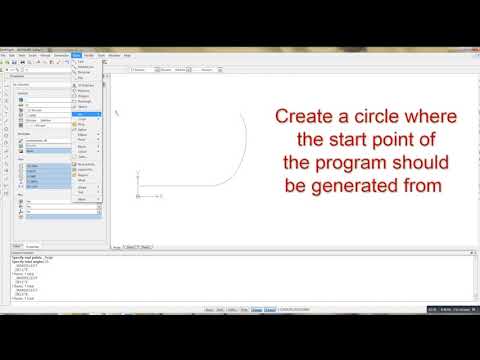 MG 4 Roll Plate Bending Model M3018 10' x 0.71" MG SRL was founded in Fossano, cuneo, in 1959; founded by Giovanni Roccia and Bruno Giraudo, it takes its first steps as a contotezista workshop of the "Bongioanni Spa". In 1981 the construction of sheet metal bending machines and profiles began, which, a few years later, made it possible to concentrate efforts and investments to improve production. With a branch in Forlì, the leading company in the construction of sheet metal bending machines (or calandre), it subsequently specialized under the guidance of the partners Massimo Roccia and Giorgio Giraudo, sons of the founders, and Franco Barca who takes care of the design in the branch. With its 90 employees, on an area of 6000 square meters covered and a total of 12000 square meters of land, MG srl currently covers 60% of the Italian market and exports its machinery to the United States, Latin America, China, New Zealand, united Arab Emirates, Australia, Vietnam. MG calenderers are designed and built to achieve performance equal to 3 times the diameter of their upper roller with 260N/mm2 yielding sheets and are able to meet any calendering need, through a wide range of models with useful working length from 500 mm to 8000 mm and capacity from 1 to 300 mm. The series M have more bending power thanks to the increased power on cylinders and motors. They offer more versatility and better performance in conical workings. New components enrich the already present ones. Where possible, MG runs a standardization process to improve flexibility of spare parts managing to shorten aftersales timing. THE ADVANTAGES OF THE 4 ROLLS BENDING TECHNOLOGY Planetary movement: to reduce frictions and improve bending leverage (fig.1). Direct Drive: gearboxes directly coupled on the rolls, bearings and hydraulic motors, to reduce energy consumption and increase the rolls dragging power (fig.2-2 A). Permanent lubrication: all parts pre-lubricated and sealed for life (fig.3). Double spherical roller bearings: no friction as per old bushings, no energy loss and linear with rolls deflection (fig.4). Rolls Cambering: know how variable cambering to avoid reel and barrel effect to increase bending performance and precision. (fig.5). Automatic simultaneous balancing: Bending rolls controlled by massive torsion bars in perfect symbiosis with sophisticated valves that control the oil flow to guarantee absolute parallelism and no need of resetting (fig.6). Lower roll eccentric bar: two eccentric wheels joined to a fully forged torsion bar connected to the lower pinching roll. The pinching is absolutely guaranteed with no releasing due to oil compression during the bending procedure. With the eccentric system, it is impossible to lose pinching (fig.7). Conical bending system: this is a standard feature on all our machines; depending on the cone degree, the machines operate 50-70% of the actual capacity (fig. 8). HIGHER PRODUCTIVITY – INCREASE PRECISION BENDING OF CONICAL PLATES – USER FRIENDLY Due to our new exclusive technology, we can guaranty precision and performances based on minimum shell diameters 1.1 times the top roll (compared to 1.3 times of our competitors) and standard capacity based on 3 times the top roll (compared to 5 times of our competitors)
MODEL NEXUS TOUCH SCREEN New And evolved Numerical control with all features of MG NC Linx with following added and improved fuctions: the possibility to control: Three bending axis (X Y Z); Two Side Supports - Central support - Pinching controller through pressure - Power Ejector on/off - Interface with PLC control power conveyor -Archive 300 programs with 99 steps each - Graphic interface Man / Machine through a touch screen panel. Diagnostic screen to control the correct functionality of the machine and all components (encoders, end stroke input and output relay).
| | |
| --- | --- |
| Length of Rolls | 3,000 mm |
| (Init/Dbl Pinch or Pyramid) | DBL PINCH |
| Max Thickness | 18 mm |
| # Rolls | 4 |
| Hyd/Mech | Hyd |
| Power Rear Roll (Yes/No) | Yes |
| Power | 15 hp |
| Roll Diameter | 290 mm |
| Control | CNC (Nexus Touch Screen) |
| Weight | 18,000 lbs |
Working Length - 122" Rolling Cap. 18mm Pre-Bending 14mm Top Roll dia. 310mm Lower Roll dia. 280mm Side Roll dia. 230mm Motor 15 HP Weight 18,000 lbs
MG 4 Roll Plate Bending Model M3018 10' x 0.71"